Asteria 8-Block Pattern Series

Originally an 8-month BOM program this pattern set is more than just the Asteria Quilt. Each of the 8 "block" components can be made into a quilt of its own providing 9 quilts in the series! Designed by Tiffany Hayes of Needle in a Hayes Stack. Accom


Atkinson Designs - Waffle Time Pattern

Everything tastes better when served on a homemade table runner! A fun and easy table runner in two sizes. 18" x 18" and 18" x 42". Runner Fabric Kit sold separately.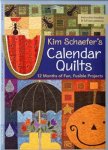 Calendar Quilt Pattern Collection

12 Months of fun fusible projects. Transferring applique designs is a snap with this handy package of full-size patterns. Start a family tradition that you'll enjoy all year 'round by making these adorable wall quilts.


Country Bunnies

Country Bunnies by The Pattern Basket


Fusible Grid Package

Pellon 1-inch quilter's grid single sided fusible 1-1/2 yards For Happy Hollow Designs patterns and so much more!



Out of Stock
It's All About the Rulers

Exclusive "From Marti and Me" Club pattern


Ocean Waves

Exclusive "From Marti and Me" Club pattern Uses Template Set A #8252 or the New Set Q #8212 Pattern includes several projects for you to choose from


Oh Happy Christmas

A fabulous applique Christmas pattern. Full size template sheet included. Project uses simple and quick raw edge techniques. Finished size 30in x 48in.



Out of Stock
Ombre Flower Bouquet

Ombre Flower Bouquet



Out of Stock
Pineapple Pizazz

Exclusive "From Marti and Me" Club pattern Use with Marti Michell Pineapple Rulers #8230 #8231 and #8262


Smashing Sashings

Exclusive "From Marti and Me" Club pattern


Stepping Stones

From Marti & Me Uses Log Cabin Ruler #8038


The Beatle Bag

The Beatle Bag is your personalized traveling bag. We use it as a sewing kit but you could store beads flosses make-up or jewelry. Great for all kinds of uses. Want to make more than one we have extra sets of inserts available. Pattern includes 4 Bea


Winding Ways

Exclusive "From Marti and Me" pattern. Uses Perfect Patchwork Template Sets #8052 8974 or 8053 Pattern includes several Winding Ways projects


Atkinson Designs - Yellow Brick Road

Grab some fat quarters and you're on the road to a fast and fun quilt! Great project for beginners. Make a baby lap twin queen and king size quilt.



Out of Stock
Atkinson Designs - Zippy Strippy

Use buttons rick-rack and other fun trims for these easy quilt-as-you-go bags. Great project for using leftover strips and it works well with new fabric too! small 7-1/2" x 4 medium 9-1/2" x 5-1/2" large 11-1/2 x 6"